We are Japanese Entomological society specialized in Scarabaeoid beetles (Coleoptera, Scarabaeoidea).

It was established in July, 2000, and open for world wide members.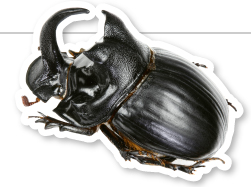 We are publishing three bulletins per year. Two of them are mostly in Japanese, but other contains descriptions of new taxon mainly which would be in English or with English summary.

We are studying and exchanging information of world-wide scarabaeoid beetles. We look forward to your participation!


Copyright © The Japanese Society of Scarabaeoidology. Allrights Reserved. Photo by M.Inagaki